From our first store, Naples Optical Center (which opened in the early 80s), to Naples Optical Too (which opened in the mid 90s), Tipton LeMay has certainly gained a reputation for being one of the premier Opticians in Naples.
Known for having the latest in designer frames as well as the newest lens technologies, Naples Optical has always been recognized for their excellent service and premium products. Now the newest location, Spectacles of Naples, has opened in the Mercato, North Naples.
Tipton has teamed up with local Optician, Rick Radunz, and created a vision to offer the very best in high quality frames and the latest in free form technology lenses.
The staff at Spectacles consists of some of the best Licensed Opticians in the area whose knowledge of the optical industry is unsurpassed. Our consultative selling style will ensure that you will be addressing all of your visual needs, as well as looking your very best! Our opticians attend vision expos, seminars, and are required to attend continuing education courses every year.
Spectacles has teamed up with an Independent Doctor of Optometry to offer complete eye consultations. We have designed a new concept in the physician-client experience. Our Independent Doctor of Optometry will conduct the entire ocular evaluation utilizing one on one and direct communication with each client, resulting in a more streamlined and thorough experience.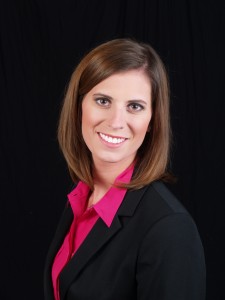 Dr. Lauren Walsh, a North Carolina native, attended North Carolina State University and obtained her Bachelor's degree in Biological Sciences.  Afterwards, she went on to receive her Doctor of Optometry degree with honors from the University of Alabama at Birmingham School of Optometry.  While there, she earned the ASCO Student Award in Clinical Ethics, the Rosemore Scholarship for clinical excellence, and membership into Beta Sigma Kappa Honor Society.  As part of her training, she completed an externship at the prestigious Bascom Palmer Eye Institute, which has been rated the #1 eye hospital in the country from 2004-2013.  She also trained at Mastrian Optometric in Pennsylvania, where she acquired skills fitting soft, rigid, and hybrid contact lenses for the treatment of astigmatism, presbyopia, and other medical conditions.
Dr. Walsh is a member of the American Optometric Association and the Florida Optometric Association.  She is licensed to practice in 3 states: Florida, New York, and North Carolina.
After graduation, Dr. Walsh practiced optometry in New York City where she could be close to her twin sister.  In August 2012, she married Matthew, a pediatric optometrist, and they made southwest Florida their new home.
When not seeing patients, she enjoys spending time with her husband, family, and friends.  She is an avid NC State Wolfpack fan and enjoys cheering for the Florida Gators (Matthew's alma mater), too.  She also enjoys running, reading, baking, shopping, and being outdoors.